Do you want to get rid of wires? Are you up for a wireless internet connection in Australia? Here are several ways you can connect internet without a phone line.
As far as home internet connections go, the cable is among the fastest and most reliable technologies. However, cable internet is out of fashion. That's right! Nobody wants to look at a bundle of elongated wire coiled around the window. Honestly, the virtual world does not seem to exist with wires. Therefore, people have several valid reasons to prefer a wireless internet connection.
In addition to being an eyesore, wires/internet cables are mere attachments. To put it most simply, most Australians want the internet on the go. Therefore, a portable internet connection is best for traveling and a less complicated wire track.
You may opt for a wireless internet connection for many reasons. So before you compare broadband plans, here are the topmost solutions for you:
Get a dongle for your laptop
Buy a wireless router via a mobile network
Tether your phone to the laptop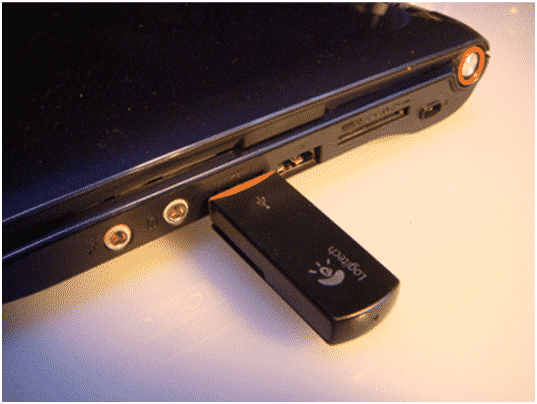 Get a dongle for your laptop:
A dongle is by far the most convenient internet device to move around. As compared to a home internet cable connection, you can use dongles to get internet access via a mobile data network. The topmost benefit of using a dongle is that it has zero requirements for a setup. Secondly, you can connect to the internet whenever and wherever you want.
Furthermore, these USB devices are perfectly secure when it comes to the internet carrier. These devices directly connect to your laptop; hence, no other person can hack or unlock their password.
Buy a wireless router via mobile network:
Wireless routers also operate like dongles. However, these internet devices have high mobility and fast internet speed. Unlike dongles that offer single device connectivity, a wireless router provides access to multiple devices at once.
Moreover, these devices work efficiently even if the devices have different IP addresses. Without any headache with wires and cables, these wireless devices can work 24/7 close to the router.
Tether your phone to the laptop:
You can access speedy internet at a really low cost if you own a modern smartphone with Wi-Fi and mobile data. Telcos offer additional data at a low price because you already pay for a standard mobile plan. Many internet brands provide unlimited data bundles now that may defeat the idea of using a dongle or a wireless router.
In addition to these three internet choices, Optus, OVO, and Amasyim offer great broadband data bundle deals.
Optus broadband bundles: Optus network offers one of the best internet data bundles with a range of options. Optus offers the following bundles per month:
3 GB data at $15 per month
10 GB data at $25 per month
200 GB data at $60 per month
OVO broadband bundles: OVO offers the most high-speed bundles for multiple devices. It starts from 50 GB to 250 GB.
Amaysim broadband bundles also offer high-speed internet plans monthly without any lock-in contract. These 4 G mobile broadband plans start from 50 GB to 90 GB at $90 maximum for 28 days.
It is better to compare broadband plans and select the one that matches your requirement. Moreover, all these wireless options are popular choices for students, renters, families, videographers, etc.
Summing up:
Cable internet has its value among phone line connections, but there are other alternatives. So, get a wireless internet connection through a dongle, a wireless router or smartphone tethering. These options are beneficial for their no-cost setup and no more ugly wires at the display. Choose the best option that fits your wireless internet needs.