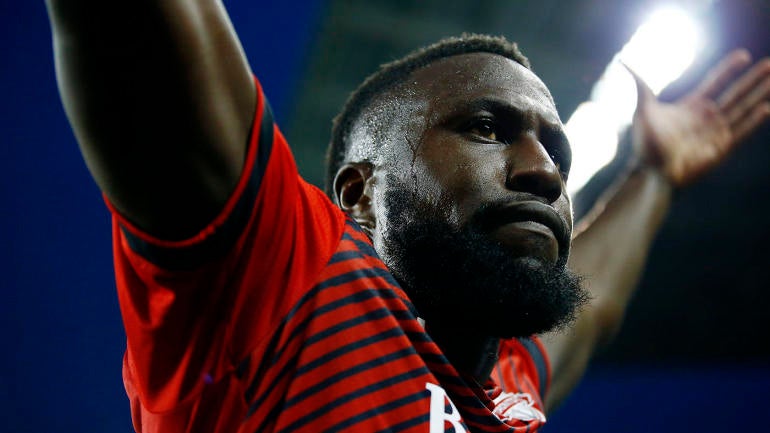 Getty Images
Following an MLS Cup title, 62 goals scored and 15 assists, Jozy Altidore bid farewell to Toronto FC as new Bob Bradly's roster turnover continues. Toronto added Lorenzo Insigne and will likely institute a new system to feature him, so there was no longer a natural role for Altidore on the squad. Altidore has been a great forward for Toronto but missing 22 games due to injuries over the past two seasons showed that his time as a regular was coming to an end.
Altidore posted a farewell on Instagram Friday morning leading people to wonder where he was headed next.
Bruce Arena didn't wait long to provide an answer when asked about if the New England Revolution would sign Altidore saying,
"It sure sounds that way, doesn't it? I think that's going to happen. We're happy to get Jozy. He's going to need a little bit of time to get ready. … He'll be a great addition to our roster."
Altidore joining the Revolution as a free agent after being bought out of his contract by Toronto will give Arena a familiar face to fill the utility forward role that Teal Bunbury occupied before his move to Nashville SC this offseason. As the Revolution have also received offers for Adam Buska, the forward corps need to be bolstered to prepare for his possible summer exit.
It's unknown if Altidore wants to be a role player for the team, but evidently there is enough opportunity to interest the 32-year-old in a move. He'd be behind the duo of Buska and Gustavo Bou to start off, but this gives Altidore ample time to find his legs again while proving that he can still handle the grind of an MLS season.
Being able to add Altidore as a free agent allows the Revs to mitigate risk and in the best case scenario, it could make losing Buska in the summer not be as much of a blow. Last season Buska scored 16 goals and provided three assists and that's production that Altidore at the peak of his game can hit. Even if he doesn't hit those highs again, Altidore also brings another experienced presence to New England along with Sebastian Lleget who Arena added earlier this offseason.